Please take time to not only look at my artwork, but also check out all the really good Winter art classes and workshops by clicking on the tab above!
If you ever wondered if you could do it....well, I've not had a failure yet! If you have the desire, I CAN show you how.....


About Lorelle Bacon: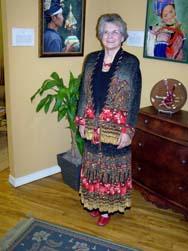 Lorelle is a largely self-taught artist who as a child started out with drawing. During the years of her marriage her artistic inclinations were placed on hold. At the age of 50 she resumed her artistic pursuits. When a car accident then left her unable to continue her regular line of work, she focused full-time on her painting. Soon she started teaching art to children and then adults, which led her to being a full time artist and instructor. Her students have ranged from as young as 7 years to as old as 92!
Her work is spread around the world with her paintings hang in private and in business collections throughout the United States, as well as in Canada, Germany, England and Holland.
While her talent covers a large range of subjects, she has always been fascinated by people so Lorelle's
primary interests have always focused on being a portrait artist, as well as a love for painting animals.

Although she ideally likes to meet her subjects for portrait commissions, however she primarily works from photographs as her clients are widespread. It is always Lorelle's goal to not only capture the likeness of her subject on the canvas, but to also capture the feelings and the spirit of her subjects. She believes that her paintings should touch the heart of the viewers and give them pause to take a closer look.
Commissioned portraits of people and pets.

Lorelle offers
FREE
estimates on commissions.
Contact Info:

Email Me!
www.lorelleartist@hotmail.com
Visit me on Facebook!
lorellebaconfineart
828-595-6007
---
Awards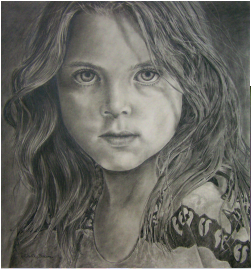 Lorelle's work has won numerous awards in many juried exhibitions throughout the United States, such as The Presidential Award in the Cider Painters of America's miniature exhibit in Pennsylvania. She also has had her works accepted into the Juried Miniature Art Society of Florida's International Exhibit and the Painters, Sculptors and Gravers Society in Washington DC, which is the oldest miniature group in the US.

Some highlight in her career: During the 1998 Winter Olympics in Nagano, Japan one of her paintings was accepted in the Small Works International Exhibit and traveled for 6 months throughout Japan after the Olympics. One of her favorites was receiving an Award of Excellence for a scratchboard piece titled "Aborigine" in the First Annual Juried Exhbit of the International Society of Scratchboard Artists.

She has also had solo exhibits at The Paint Spot Gallery and in the Backtracks Galleries in Black Mountain NC, The Asheville Renaissance Hotel in Asheville, NC, the Countryside Country Club in Clearwater, Florida and Winnsboro Gallery in Winnsboro, Texas.

In 2010 She won Best of Show for her scratchboard titled "Native Wisdom" in the Swannanoa Valley Fine Arts League annual exhibit in Black Mountain North Carolina and Best of Professional in The Mineola League of the Arts Juried Exhibit, Mineola Texas. Lorelle also won the top award in The Starving Artist's Torrent Gray Challenge, which was submitted into the National Challenge in 2013 she also had a piece accepted into the "A Sense of Place" juried exhibit with Still Point Gallery 2012. Also in 2012, she recieved a 1st place for a watercolor "Chubby Cheeks" in SVFAL all water media show, a 2nd place with a scratchboard "The Thinker and Won Best of Show in the Annual Juried Show at Black Mountain Center for the Arts Dec. 2012 with her scratchboard "Great Grandma's Love". Most recently she had TWO of her paintings tie for 1st Place and received the People's Choice in the Battle of The Brushes competition held in Old Fort NC.


---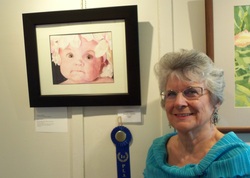 ---